Craft Coverings was established on the Gold Coast in 1976 by the present proprietors, to provide a first class service to boat owners and professional boat builders.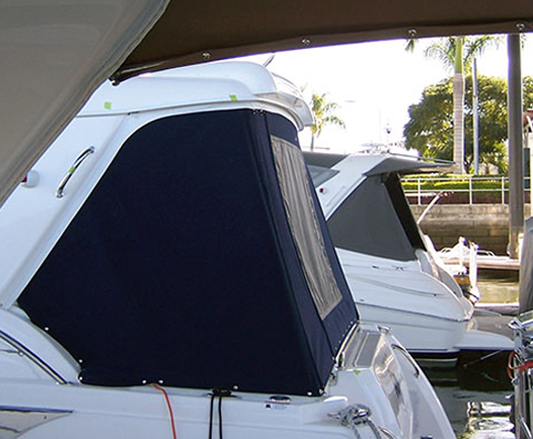 Craft Coverings
The brand is synonymous with the finest quality marine covers in Australia. We have perfected our materials and methods to produce quality custom covers and enclosures designed for exceptional style, performance and practicality. All coverings are U.V. stabilised, and our materials are of the highest standard including the finest grade stainless steel, aluminium, heavy duty plastic zippers and much more.
Years of experience goes into all our products by craftsman with a real passion for the marine industry, to provide a superior finish and years of protection for your investment.
Our clients include boatbuilders Riviera, Maritimo, Quintrex
Please note, all of our covers and enclosures are custom fabricated and tailor made to perfectly fit your boat.
Let's discuss your next project!
Get in touch today.